Our
History
Empire Medical Training graduates more Physicians and Health Care practitioners compared to any other organization and remains the number #1 CME provider for Procedure training in Non-Surgical and Surgical Aesthetics, Anti-Aging/Functional Medicine, and Interventional Pain Management having trained over 125,000 practitioners since 1998. We are a Physician-Led, "medical" organization with a focus on providing the highest quality live patient training courses working with Preeminent, highly sought-after Physician trainers willing to share their knowledge and expertise so that you can learn the same skills that has facilitated their success.
University Style Curriculum: Empire has consistently offered more classes and more training options for practitioners than any other program in the United States. Much like a University, Empire's training is expansive, offering more than 45 different classes and topics in Aesthetic Medicine, Anti-Aging, and Interventional Pain Management. Empire provides courses from beginner to the most advanced topics. To meet the increasing demand for Empire's unique brand of training, Empire offers more than 700 live workshops each year, in cities throughout the United States as well as Canada and South Avmerica. This is in very sharp contrast to other competitor course offering, as they provide limited training in Botox, Fillers, and Threads.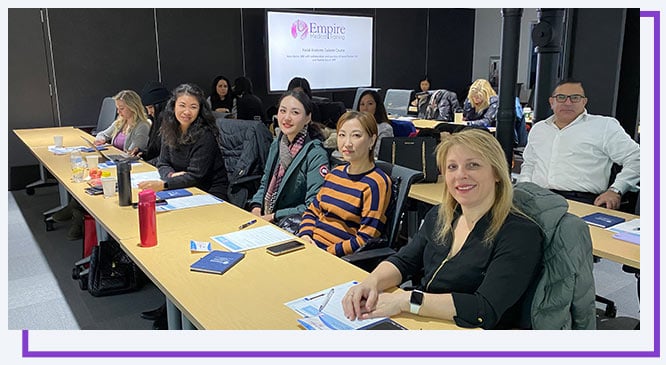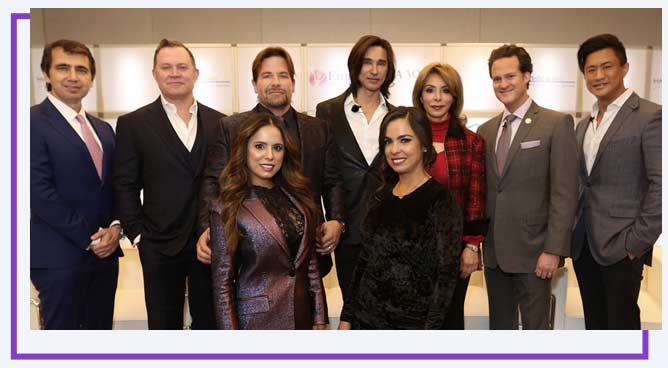 Renowned "Celebrity" Physician Trainers: Empire works directly with more than 40 of the nation's recognized top Plastic Surgeons, Dermatologists, Pain Management Physicians, Internal Medicine, and many other top of their field physicians who are recognized for their specialty excellence in their communities as the best, go-to physician practitioners. Learning something new, especially highly complex and technical procedures that carry a level of risk for the patient, requires learning from physicians who have the experience, knowledge, and the ability to effectively teach. Unlike many institutions, our training courses are NOT taught by only a few instructors or non-physicians. Instead, Empire provides participants with a variety of highly credentialed, highly successful "Physician Only" instructors who are practice owners who have achieved incredible practice success.
Specialized Training Options: Empire is the only training organization to offer additional, more "specialized" options for training than any other educational organization. In addition to the more than 700 live workshops offered each year around the country at resort hotels, Empire is proud to offer training at our state of the art "Centers of Excellence" training centers, also located throughout the United States. The instructors are "celebrity" status physician trainers. Participants enjoy very personalized training as these workshops are limited to 8 participants. Empire offers a full complement of course options for those seeking specialized training – everything from specialized VIP training, In-Office Preceptorship, Shadow Preceptorship, "Meet the Experts" Aesthetic Consortium Series, and the Empire's annual signature event – the Empire-Aesthetics-Meeting™ (EAM20™). "Methods of Training." These are just a few examples of how training with Empire gives you the most flexibility in your training decision. Read more about Empire's specialized "Methods of Training"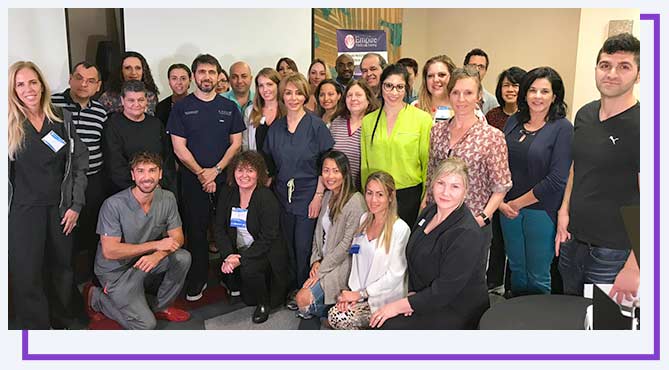 Member Benefits: The Empire Medical Training Membership model provides practitioners with the most comprehensive and cost-effective educational options. Empire's membership model is considered the most iconic method for training among the medical community. The different membership plans allow practitioners to attend up to 45 courses at a single-cost option and is price-sensitive to the competition who may charge the same for two courses, compared to our option to attend all 45 courses offered. Moreover, beyond attending these courses, Empire provides unbeatable Empire Member Benefits - from significant discounts on aesthetic products (like neurotoxins and fillers), to receiving free tickets to special events, access to the member portal which houses needed consent and treatment forms, and important training tools, and additional business collaterals.
Another pride-filled benefit of Empire membership is entry into Empire's expanding network of more than 150,000 Empire trained physicians and physician educators, representing the medical and aesthetic medicine industry. Empire members are also provided with a unique opportunity to access a variety of vendors, manufacturers, compounding pharmacies, and other important components in the industry. Empire's Vendor Partnerships are powerful. Empire vendors are motivated to support members, providing them with early access to the newest technologies and innovations, while providing members with special pre-negotiated pricing on specialty supplies.